Rail
HFW Solutions is a leading North American manufacturer of roofs, floors, and large panels. Known for providing quality service, our manufacturing services are unique in our ability to provide broad levels of support and depth.
HFW Solutions has friction stir welding and manufacturing capabilities for many products in the Rail industry such as:
Roofs | Floors | Side Walls | Panels | Engineered Beams | Load Bearing Sides | Cantrails | Posts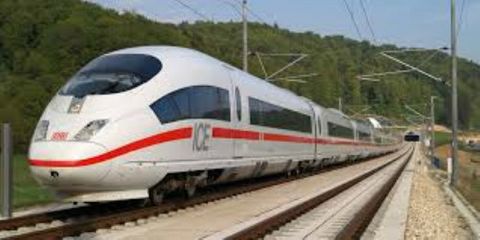 INDUSTRY PRODUCTS
Railway manufacturers have been using friction stir welding for approximately 20 years. Friction stir welding is ideal for welding long seams, making it suitable for rail cars. HFW can produce:
Large Skins
Roofs | Floors | Side Walls | Panels
Integrated Structural Systems
Engineered Beams | Load Bearing Sides | Cantrails | Posts
ADVANTAGE
Lower factory fabrication and assembly times resulting in superior quality rail cars delivered in a fraction of the time
Improve structural load carrying capabilities by using friction stir welding joined aluminum
Reduce product weight
Superior Precision in large panel construction is obtained by a unique automated fabrication process
Weld, machine, and fabricate single parts and assemblies up to 55 ft. (17 m) in length
RAIL FRICTION STIR WELDING APPLICATIONS
Traditional welding techniques require melting material and can cause the growth of precipitate particles in the heat-affected zone, which drastically reduces strength. Friction stir welding, which requires only the brief softening of the alloy, is much less problematic.
Rail remains one of the fastest and safest ways to travel; however, companies looking to make their railcars safer have turned to friction stir welding. One of the most striking successes in the use of friction stir welding is its suitability for successfully making long, butt seam welds in aluminum railway carriages. Friction stir welded panels are stronger, higher quality, and last longer. These panels are also more cost effective to produce. They often yield more consistent results. Using friction stir welding to produce passenger railcars, the whole body shell can be made from either single wall or hollow double skin extrusions. This design can enhance the crash worthiness of a car and make the vehicle more stable. Aluminum is one of the sturdiest materials to friction stir weld. This reduces weight and the amounts of energy needed to accelerate and decelerate for train carriage bodies. They also cut rail wear. HFW Solutions produces roofs, floors, sidewalls, machined rails, and much more for the rail industry.